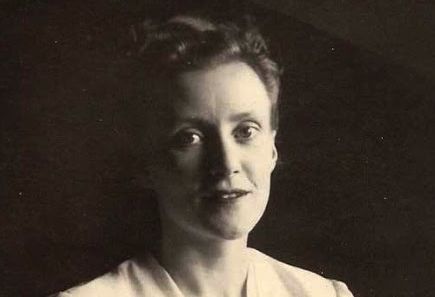 Marion Pritchard was a Dutch social worker who saved 150 Jews, most of them children, in the Netherlands during the Holocaust.
Born Marion van Binsbergen in Amsterdam in 1920, her father was a well-respected judge. Growing up, many of her friends were Jewish. After high school Marion enrolled in a school for social work. She was still a student in May 1940, when Germany occupied the Netherlands. Marion was not especially political but one night she violated the Nazi-imposed curfew by visiting with friends who, unbeknownst to her, had been distributing transcripts of Allied radio broadcasts. Along with her friends, Marion was arrested by the Nazis and imprisoned for seven months.
After her release, Marion returned to Amsterdam and started working as a social worker. One day she saw a Jewish orphanage near her home being raided by the Nazis. She saw children, from infants to 8 year olds, being grabbed by the hair or limbs and thrown into a truck, where they were driven by Nazis to certain death. Two women nearby tried to protect the children, and they too were thrown in the truck.
Witnessing this horrific event was a turning point in Marion's life. "I stood frozen on my bicycle and cried. Before this, I had known of the threats, but I had not actually seen the Germans in action. When I witnessed this, I decided that rescue work was more important than anything else I might be doing."
Marion joined the Dutch underground and over the next few years she lived a life of extraordinary courage and danger. She later said, "By 1945 I had lied, stolen, cheated, deceived, and even killed."
She delivered food, clothing, and documents to Dutch Jews hiding from the Nazis. To save babies, she registered several of them as her own illegitimate children, risking public shame for being an unwed mother. She found homes for the babies and continued working to save other children. She smuggled young Jewish children in hampers, backpacks, and suitcases. Marion obtained false identity papers for them and found safe homes. She collected food ration cards to bring to the families who'd taken in children. Once, she was on her way to deliver a package of food and essential items to a home in northern Holland, when a stranger approached her, handed her a baby and disappeared. She continued with the baby to her destination, only to find that the home's owners had been arrested. With nowhere to go, a local couple agreed to take her and the baby into their home until Marion could find a safe home for the infant.
In late 1942, Marion sheltered a Jewish man, Fred Polak, and his three children in the servants' quarters of a friend's country estate outside Amsterdam. The suspicious Germans sent Dutch policemen to conduct periodic inspections of the home and property. As soon as the family heard the inspector coming, they would quickly hide under the floorboards in the living room. One day, a Dutch policeman came with three Nazi officers to the house. They searched and didn't find anything so they finally left. But the Dutch policeman was suspicious, and he stayed behind while the Nazis drove off without him. Motivated by the $5 bounty he'd receive for catching Jews, he hid in the bushes and waited for Marion to think the danger was gone. As the children came out from under the floorboards, the policeman burst in, ready to pounce.
Marion had only a spilt second to think. Realizing it was the only way to save the children, she pulled out a revolver and shot the man dead. A local baker helped her dispose of the body by arranging with a funeral home to secretly bury it in a coffin with another body. The Polaks stayed with Marion until the end of the war.
After the war, Marion worked at a displaced-persons camp in Germany. She met U.S. Army officer Tony Pritchard, and they got married and moved to New York. Marion worked as a social worker helping refugee families and raised three sons. At age 56, Marion enrolled in the Boston Graduate School of Psychoanalysis and became a psychoanalyst.
Marion received many honors for her bravery during World War II including Righteous Among the Nations at Yad Vashem, the Wallenberg Medal, and the Wiesnthal Center's Medal of Valor. She was made an honorary citizen of Israel in 1991.
Marion Pritchard lived the last years of her life in a farmhouse in rural Vermont. She died in December 2016 at age 96.
For her extraordinary courage in saving over 100 Jewish children, we honor Marion Pritchard as this week's Thursday Hero.
Get the best of Accidental Talmudist in your inbox: sign up for our monthly newsletter.
You Might Also Like