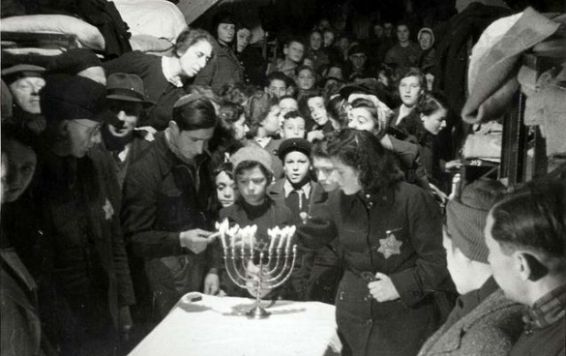 Rosh Chodesh Chanukah, 5773 (2012)
I wrote the Secret to Chanukah late last night on Facebook.com/AccidentalTalmudist, where I post short pieces almost everyday, and we discuss Torah, Talmud and other matters. Between then and now, I heard the horrific news coming out of Newtown, CT, where a mass murder occurred in an Elementary School. I pray for the healing of those who survived, and strength to the grieving. And may the souls of the victims find comfort in the Presence of HaShem. My heart breaks for those families.
I don't know if it's the right thing to do, but I'm going to share the Chanukah post here because it's the only power I have to counteract the evil which shattered so many lives this morning.
——————————
Last night I asked my kids if they still used any of the gifts they received for Chanukah two years ago. They said no. I told them tonight I'm going to give them a gift that will last forever: the Secret to Chanukah.
The secret to Chanukah is that we count eight days while the month changes – the only extended holiday that does so. As the month changes, so we can change one thing about ourselves that we've been trying to change. One repair that will make this holiday a true gift to ourselves and the people around us. It could be as small as the serving size of late night ice cream, or as profound as the holy pause button when anger flashes, but we change.
The secret to Chanukah is that we make this change secretly. We don't say a word. We just make the change. When it is accomplished, others will notice without being told.
The secret to Chanukah is to confide in G-d, because G-d wants that change and will help us achieve it. Ask G-d for help and you will be strengthened to make it happen.
Two nights left. Pick the change. Look into the candles when you kindle them. See yourself in them, changed. Pray for help, and change.
Tikkun. I pray for your success.
Originally published at The Jewish Journal
Get the best of Accidental Talmudist in your inbox: sign up for our monthly newsletter.
You Might Also Like